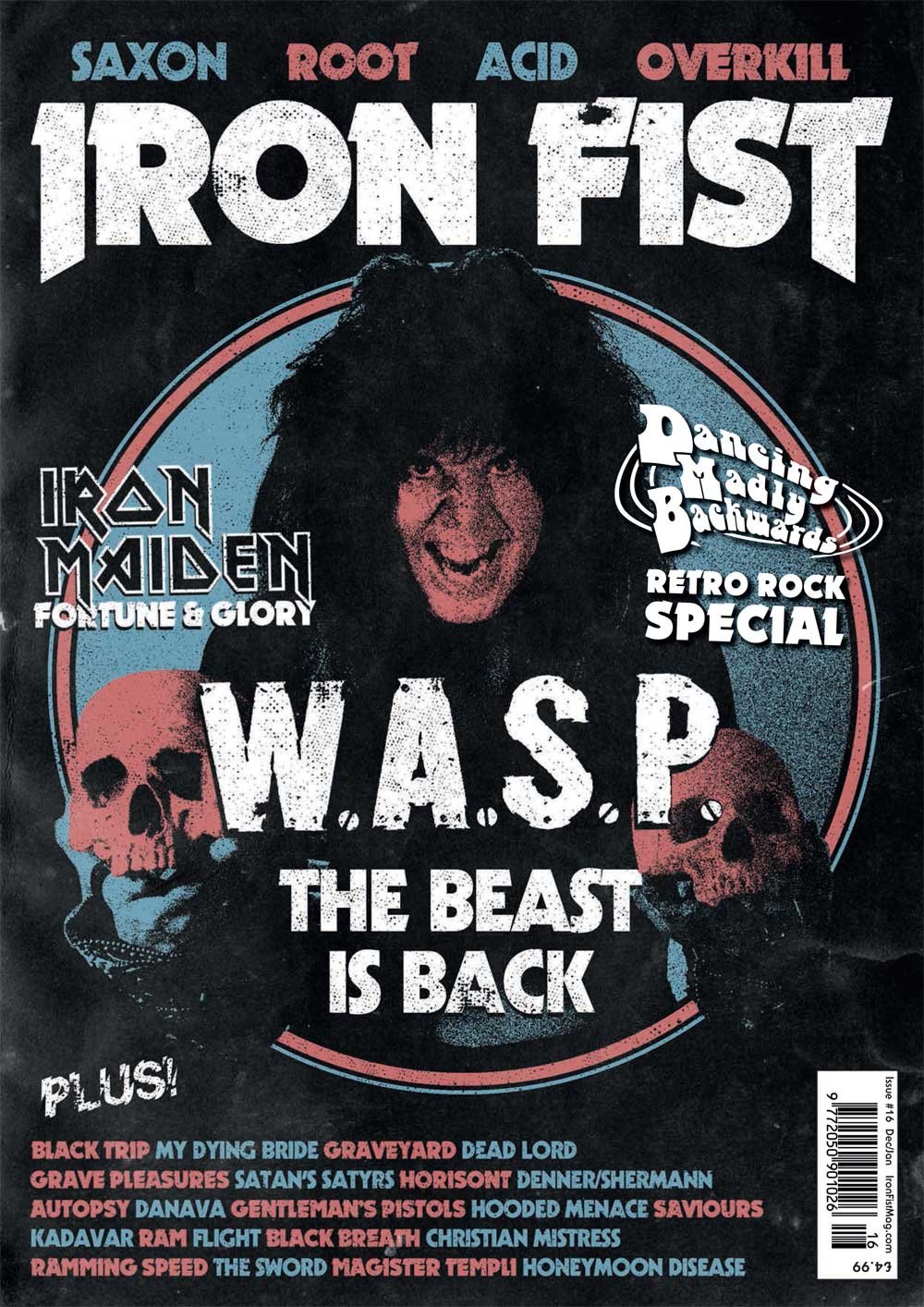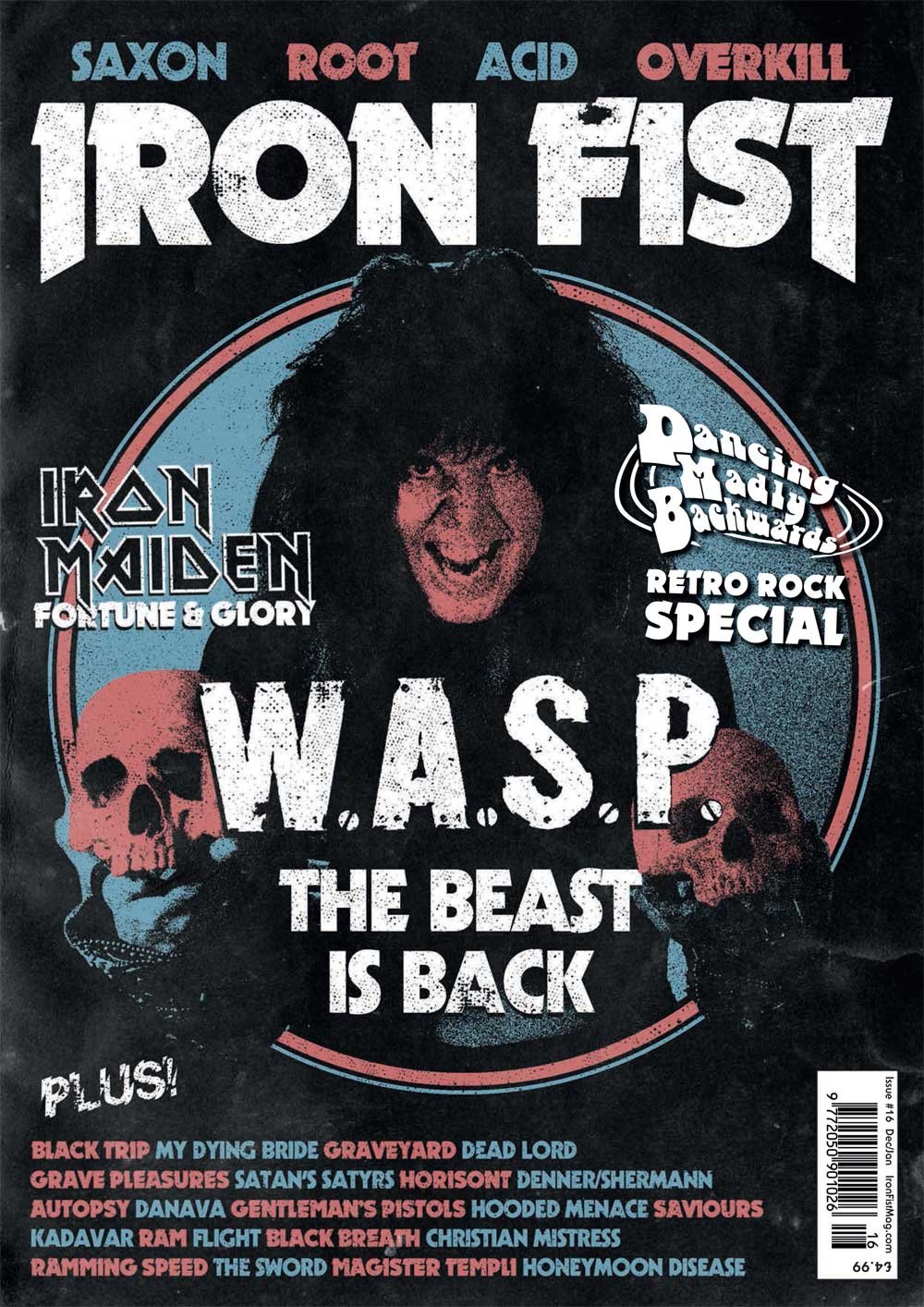 Issue 16
£6.50 / Sold Out / On Sale
The torture never stops over here at Iron Fist and Issue #16 is finally ready to be unleashed like the unruly wild child it is. With the ballcrushing tormentor himself, Blackie Lawless on the cover we are on our knees (okay, enough W.A.S.P puns now) with pride to have the veteran rock journalist, Martin Popoff on our team. He talked to Mr Lawless about new album 'Golgotha', his faith and how a career breeding horses was not to be.
Elsewhere, Louise Brown met the ultimate polymath and heavy metal hero Bruce Dickinson to talk about being utterly unstoppable and Guy Strachan talked to Big Boss from Root about the making of black metal blueprint 'Zjevení', while Toby Wright tracked down two founding members of Belgian heavy metal maniacs, Acid.
Black Trip told Kevin Stewart-Panko that they should be played on the radio (we agree), My Dying Bride confirmed they're still as miserable as ever (we wouldn't have it any other way) and we caught up with Dead Lord, Satan's Satyrs, Black Breath, Christian Mistress and many more bands old and new in this issue – from Flight and Honeymoon Disease right through to Saxon and Denner/Shermann.
It's sad that Iron Fist #16 is being released days after learning about the passing of Sir Lord Baltimore's John Garner. He founded the band in 1971 and many would argue that it was their debut 'Kingdom Come' that ushered in the genre of heavy metal. Whoever lays claim to that title is irrelevant, as SLB undoubtedly inspired a whole generation of bands and continue to do so, as proved in this issue's special, lovingly called Dancing Madly Backwards after a song by SLB's esteemed colleagues, Captain Beyond.
In this section we look at the new albums from Horisont, Gentleman's Pistols, The Sword, Kadavar, Graveyard as well as chat to some of the new bands 'Pumped Up' on the sounds of SLB, Sabbath, Purple, Captain Beyond, Grand Funk... the list goes on. If it wasn't for these bands – old and new – Iron Fist would not exist. As Graveyard said so perfectly, "You think of us as just a throwback band, but we don't consider ourselves being that, we consider ourselves playing new music for a new generation." The same could be said of Iron Fist! And we're now doing that in the new-fangled electric circus too.
Iron Fist 16 will also be available digitally for all you modern metal maniacs.







OR PURCHASE PRINT VERSION FROM DROP DOWN BELOW