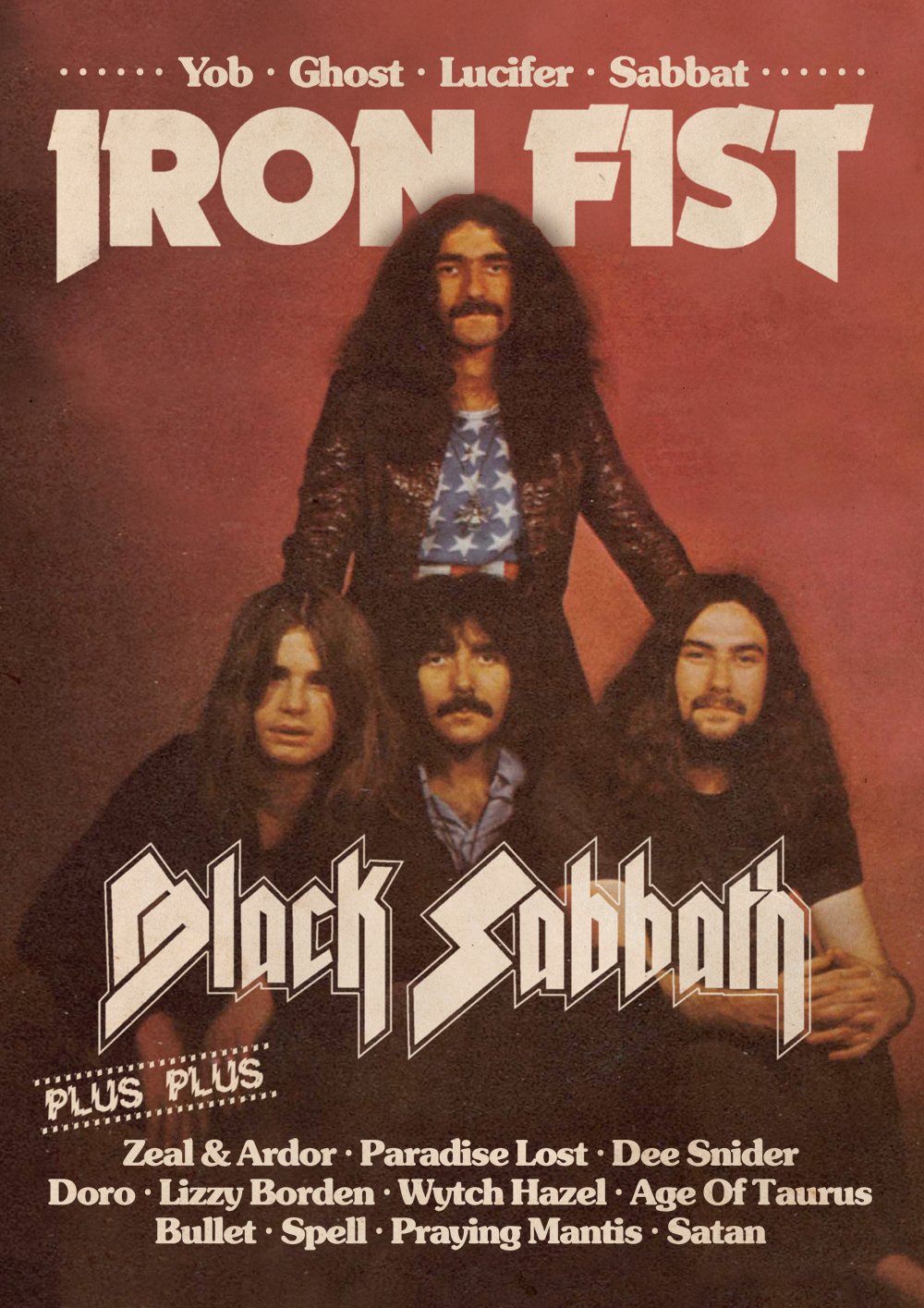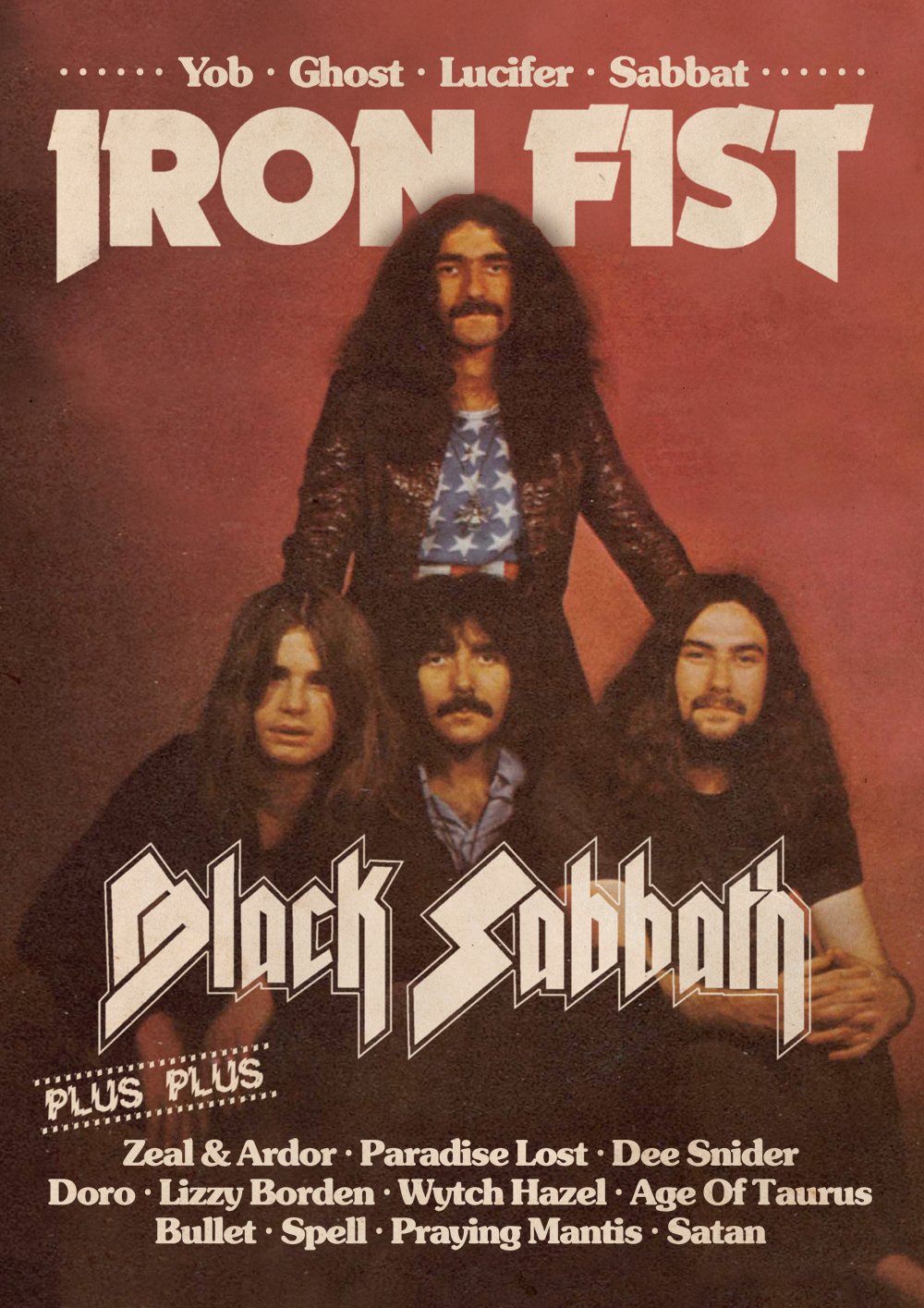 Issue 22 SABBATH!
£7.99 / On Sale
Who knows how many hours that have been wasted arguing over our favourite heavy metal bands?
At gigs, in teenage bedrooms, down the pub - and now online - tempers have frayed, voices have been raised and eyeballs have rolled over matters that the majority of the population might foolishly consider trivial.
Yet one fact cannot be denied, and this is that Black Sabbath are the most important heavy metal band of all time. For this reason, Iron Fist are delighted to welcome the Brum beserkers to the cover of Issue No. 22!
He's watched the dogs of war enjoying their feast. He's seen the Western world go down in the East. In fact, Bill Ward has doubtless seen countless things in the last half-century that would send the vast majority of Sabs heads spinning in a manner to shame Linda Blair. Yet he's still standing, and here his disarmingly self-effacing legend regales Chris Chantler with the tale of his life as an architect of the unhallowed, dealing with everything from his discomfort with hit singles to the trials of Geezer Butler as a vegan on tour in the '70s.
Yet the unstoppable global metal machine rolls ever onward, and as ever this issue we're equally intent on both celebrating both the evergreen legends of the heavy metal form and the newer disciples - We not only chat to Satan's Russ Tippins and Brian Ross about their trajectory from 1983's legendary 'Court In The Act' to their new opus, and to rejuvenated NWOBHM troopers Praying Mantis and Avenger,  but also meet up with the now unveiled Tobias Forge of Ghost and Johanna Sardonis of Lucifer about their respective platters of fresh devilry.
Moreover, whilst we take wisdom from diehard sorcerers of madness like Doro and Dee Snider, we also take time out to catch with young upstarts Wytch Hazel on their mightily uplifting second opus, with deadly doom denizens Age Of Taurus and Witchsorrow, and with new maverick Manuel Gagneux of Zeal And Ardor. Whilst '80s metal cult figures like Lizzy Borden loom large in our sensibiltiies and tell their tales here, we also get the lowdown from steadfast British metal colossus Orange Goblin and grill doom-death progenitors Paradise Lost on their early demo days.
Furthermore on this, sceptred isle, to celebrate Ian Glasper's mammoth new tome Contract In Blood we chat to the man himself about this much-maligned scene, as well as to Frazer Craske from Sabbat on the subject of arguably its finest album, 1988's 'History Of A TIme To Come',
That said, it's been a particularly melancholy time here at Iron Fist HQ - we've lost a true hero of the form, Mark 'The Shark' Shelton of Manilla Road, and as is fitting we pay tribute to a titan who devoted the best part of his life to this music. It's also our duty to pay tribute to Jill Janus of Huntress, whose passion for heavy metal and her craft made manifest nothing less than a transformative force of nature.
Ozzy once intoned that he was the world that hides the universal secret of all time - we wouldn't make those kind of lofty proclamations, but rest assured that, with the glory of heavy metal behind it, this issue should be more than fit to enliven our days on this here cosmic continuum.